Scams
There is a significant secondary marketplace where tickets can sell for several times their original value, opening the opportunity for scammers and fraud
18 Jul 2023
 • 
,
3 min. read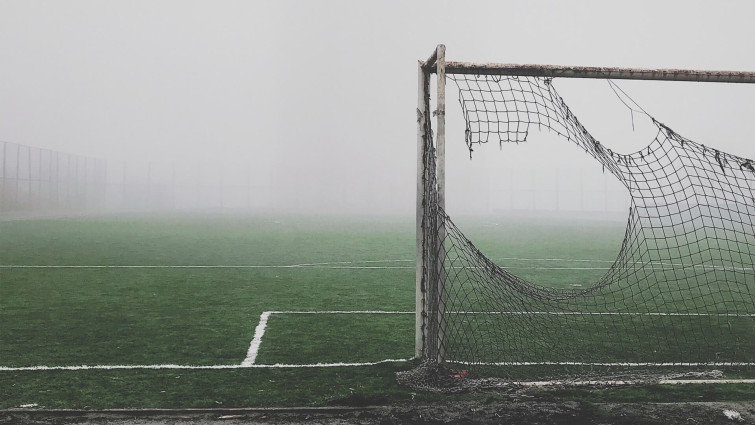 As European football teams prepare to kick-off their summer soccer tours in the USA it provides a huge opportunity for local fans to see some of the top teams and players in the world on their home turfs. For many English Premier League teams this is an established annual occurrence and is considered a pre-season warm-up. For some European teams this adventure is less frequent, so the chance to see them play on US soil represents a rare opportunity.
One of the teams touring this summer is Borussia Dortmund. It's just the fourth time they are joining the summer tour – their first was back in 1954. This tour is special for IT Security vendor ESET, as a proud sponsor of the team – both during their regular season and for this US tour.
As we look ahead, Borussia Dortmund have some big matches on the schedule, including Manchester United and Chelsea, and field a USA international player. However, whenever there are sporting fixtures like these that draw big crowds there are opportunist scammers who come out of the woodwork to spoil the fun, defrauding real fans from their hard-earned cash with fake tickets, or just scalping tickets at exorbitant prices.
The US market for ticket purchase and sales somewhat encourages scalping due to a lack in regulation, and thus there is a significant secondary marketplace where tickets can sell for several times their original value, opening the opportunity for scammers and fraud.
Consider these tips if you want to catch one of the European matches this summer (of course, these tips also apply when snagging concert tickets or other events year-round):
Purchase the ticket from the official website promoted by the teams, stadium or the official ticket website commonly used in your country.
Avoid tickets being advertised on Craigslist, Facebook Marketplace and other free online listing sites.
Ignore unknown secondary marketplaces being offered in search results.
Use a payment method that provides protection against fraud, i.e. a credit card or an online payment method. Do not use a debit card.
Only purchase tickets that can be transferred digitally and have been verified by the platform selling them.
RELATED READING: Don't get scammed when buying tickets online
Ticketing companies, such as Ticketmaster, actively use technology to combat fraud. For example, SafeTix™, uses a unique barcode that changes every few seconds, stopping scammers from copying the barcode and reselling it to multiple parties. Major ticket companies also provide the ability to resell through their own platform, thus keeping with the original issuer of the tickets. They also provide the opportunity for purchasers to transfer tickets to their friends and family so every attendee has their own ticket on their device. If you are travelling in the US this summer and do intend buying a ticket for an event, be aware that the ticket may require you to have a data connection on your device to gain entry as the ticket is checked and changes in real-time.
For European's travelling to the US to catch one of the games there are a few differences in the way tickets are purchased there. If you haven't scored a ticket at their time of public release, then the first major difference is that tickets can become available on secondary market websites, such as SeatGeek and StubHub without any price restriction, whereas in most of Europe ticket resale is restricted and typically price locked to face-value or close to it. Furthermore, in some countries, such as the UK, the resale of football match tickets is prohibited. The other big difference we need to call-out is that there's no home and away principle applied, so Home and Visitors fans may end up sitting side by side.
Think you might have been scammed? If you think you have been scammed, contact the platform you purchased through and your credit card company to cancel the payment.
And finally – if you do score tickets to a game enjoy the match! These are pre-season games with a more relaxed atmosphere as there's no league or competition pressure. It's about the opportunity to see some of the best in the world competing on US soil, and of course to enjoy a beautiful game.
Are you a BVB fan? Keep your eyes peeled on @ESET on Twitter for BVB content, contests and more!